Ways to Help Your Child Develop an Attitude of Gratitude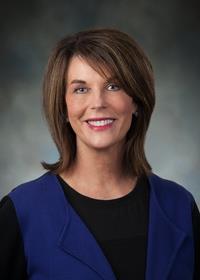 By Lisa Kadavy
Edmond Family Counseling
As we enter into the Thanksgiving season, I reflect on how fortunate we are to be living the life we have and the importance of teaching children to be grateful. By learning gratitude, children become sensitive to the feelings of others, by developing empathy and other life skills along the way. Grateful children appreciate what others do for them. On the flip side, kids who aren't taught gratitude may end up feeling entitled and disappointed.
Studies have shown that people who are grateful are considerably happier ( 25% more) than those who are not grateful. Are you aware top universities such as Yale and Stanford are teaching students to prioritize happiness, not money and power? A growing number of universities are offering courses that aim to put students on the happiness track by teaching students how to be connected with their community, better citizens, socially connected, and practice gratitude.
Mental Health issues among children, adolescence, and young adults are on the rise around the world. Overwhelming anxiety and depression are becoming more prevalent. We must teach children ways to live an emotionally rich, balanced, and happy life. The fact that research supports individuals who are grateful are happier in life inspires me. Adults can begin teaching an attitude of gratitude to children at a young age. Instilling grateful feelings now will benefit your child later in life.
Here are some helpful tips to instill an attitude of gratitude in your children:
-Model the practice of gratitude in your life as an adult. Emphasize the use of "thank you" as an example of how to show gratitude which demonstrates good manners and appreciation.
-Insist your children write thank you notes. Younger children can draw or dictate the letter while you write. The act of verbalizing out loud why the gift was appreciated will make a child feel more grateful and appreciative.
-Model offering help to those in need around you. Hold the door open for others, help someone carry packages, demonstrate patience while waiting in line at the grocery store. Modeling acts of kindness is a way of giving back.
-Purchase a gratitude journal for your child. Have them write down or draw 3 things they are grateful for each day. Talk with your child about the reasons we have to be grateful in life. Start your own gratitude journal and share your list with your children!
-Expose your children to diverse cultures and life experiences. Giving children perspective and a sense of their lives compared to others allows a natural appreciation to develop.
-Model giving back to your community. If your local church or school hosts a food drive or school supply drive, have your children assist you in picking out the items for the less fortunate. Explain to your children the importance of helping others in time of need.
-Practice saying no. Children will naturally ask for toys, video games and candy frequently. It is difficult to feel grateful when you are granted everything you desire. Saying no will make children much more grateful when saying yes is granted.
-Give your child chores around the house. Chores give children a sense of ownership and responsibility in the household. Assist your child as needed and compliment them on a job well done. If they are given a small allowance, let them use their money to buy special treats or toys for themselves. Understanding the value of money can assist the teaching process of becoming grateful.
-Emphasize gratitude with a Thankfulness Jar. Throughout the week remind your children to write down items on a piece of paper in which they are grateful and place them in the jar. Thanksgiving Day is a wonderful holiday to emphasize this trait. Have each family member choose a piece of paper from the Thankfulness Jar and read it aloud around the table at your Thanksgiving feast.
"No one is born grateful," says life coach Mary Jane Ryan, author of Attitudes of Gratitude. "Recognizing that someone has gone out of the way for you is not a natural behavior for children—it's learned." As children mature and grow their ability to communicate appreciation and gratitude will emerge. Until then, our job as parents is to model the behavior of gratitude and make it a part of the daily family ritual. Thanksgiving is the perfect time of year to reflect on gratitude in your own life. Make sure you include your children in the ritual.
(Edmond Family is a non-profit organization. We may be reached at 405-341-3554 to schedule an appointment with one of our licensed professional counselors. Donations may be made to Edmond Family Counseling, 1251 N. Broadway, Edmond, OK 73034 or online @www.edmondfamily.org by clicking the yellow DONATE button).
Lisa Kadavy, M.Ed., NBCSC, is Elementary School Group Facilitator for Edmond Family Counseling.