Sheila's Self Care Quarterly Check Up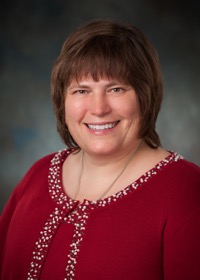 After making a commitment during 2018 to actively participate in self-investment by finding two days per month to specifically devote to meeting my own needs, I feel compelled to provide a first quarter report on my progress.In part, it's this stems from the need to hold myself accountable and make sustainable strides in self-care.To that end, and much like a financial quarterly report, I have broken my reporting into three categories:Current Fund Balances, Compliance Issues and Annual Projections.
Current Fund Balances
I must honestly report that my current level of self-investment is not as high as I would like for it to be. I have discovered carving out time to devote to meeting you own needs takes more time and persistence than I was expecting. Just identifying and designating days to devote to self is a full time job. I have always felt like the White Rabbit in the Alice in Wonderland story muttering, "I'm late, I'm late, I'm late", as I charge through my day.
I apparently possess the mindset that a full schedule is a sign of productivity. In an effort to defend myself, I will eagerly pass the blame for this one to my parents. Two individuals who have become more hyperactive as they have aged. So in short my current fund balance is probably a victim of my genetics and raising and everyone knows overcoming your raising is difficult.
Compliance Issues
Well, this area looks better than the above current fund balance situation. I have been able to successfully sequester two days a month for self-care for the entire first quarter of 2018. However, to be honest, I did have some assistance from Mother Nature. February was such a short month I was concerned the two days might be pressed out of existence by a mountain of paperwork. Fortunately, a cold snap accompanied by precipitation allowed me to meet my goal.
The public schools stepped in during March and provided a "spring break". I know it was not specifically for me, but it created just enough space for me to squeeze out those two days. I am currently really concerned about April. I have spent one day on self-care, but as I look at the calendar, I have serious doubts as to where I can find day two.
Projections
On a more positive note, I have discovered I do have the ability to set boundaries and saying "no" to projects which might keep me from maintaining my 2018 self- investment goal is not as painful or uncomfortable as I thought it might be. On the downside, I have discovered that when I have the time to spend on myself, I often feel guilty or lazy. It is as if I view making the time to meet my needs as self-indulgence, not necessity.
In order to be successful as a self-investor, I am beginning to see that I will need to frequently utilize one of my favorite quotes, "You must do the thing you think you cannot do". What the summer months hold may provide a reprieve or the greatest challenge I have faced so far. Fortunately, as I have often found, the reward of pushing ourselves to be better people lies not in achieving your destination, but in the experience of the journey itself. Stay tuned.