Relationship Woes and Mental Health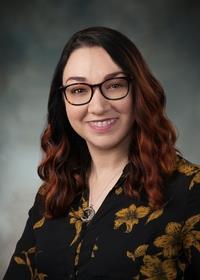 By Jamie Prisco-Rudolph

Often times when interacting with young adults on the topic of dating abuse and intimate partner violence, they will state "relationships suck!" and "why do we need to talk about this?!" These are all valid comments considering their age. To my surprise, as I start my talking points, some of the young adults begin to speak up and discuss their own experiences with troublesome past relationships. We discuss stalking behaviors, emotional manipulation, and even ghosting people (the act of purposefully ignoring someone's texts or calls in the hope they will leave you alone and move on to someone else). By the end of these conversations, some of these abusive behaviors seem pretty common among the young adults and it helps me realize that intimate partner violence is alive and well in modern relationships.

What is intimate partner violence? Turns out, there are many, many different definitions depending on where you look or who you talk to. For the sake of keeping it simple, intimate partner violence is any physical, sexual, or psychological act that causes physical and/or emotional harm to an individual in a relationship. While physical abuse seems to be the one we hear about the most, intimate partner violence (IPV) can also manifest itself in other ways such as financial or digital abuse. These behaviors can occur in any relationship and both males and females can be victims as well as perpetrators of these acts. Being in a relationship surrounded by abusive and manipulative behaviors can negatively impact one's physical health, quality of life, and heightens the risk of developing mental health issues over time.
In an article by Mahin Delara from the University of Manitoba, she analyzed the correlation between physical IPV and mental health consequences in abused women. The results from the study indicate that women who were physically abused by their partner were eight times more likely to develop a persistent mood disorder.

Additionally, victims of physical abuse have an increased chance of experiencing symptoms of depression such as difficulty completing daily tasks or making important decisions. Women who have experienced physical IPV are also at an increased risk for anxiety disorders, PTSD, substance use disorders, and suicidal ideation. Another great resource, LoveIsRespect.org, has a comprehensive list of dating abuse statistics and long-lasting effects of IPV. Both male and female victims in abusive relationships are at an increased risk for eating disorders, risky sexual behavior, and continued experiences of domestic violence. These are just some examples of the risks associated with IPV and future research could potentially identify additional consequences as well.
Dating abuse and intimate partner violence is a universal experience. It does not discriminate by age, class, gender, or culture. It is a silent epidemic that leaves victims hurt, broken, and at risk for long-term consequences.

If you or someone you know is a victim of intimate partner violence, visit LoveIsRespect.org for additional information and resources on how to get help.

Jamie Prisco-Rudolph, M.A., is an LPC candidate and staff therapist at Edmond Family Counseling. She is also the Program Coordinator for the fourth and fifth grade life skills group Girls Strong.