Reflecting on Buffet's passing & summer's end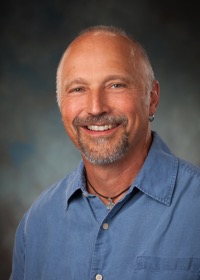 By: John Goetz
Edmond Family Counseling
James William Buffett (December 25, 1946 – September 1, 2023)
I've written past articles about Country and Western Therapy using country music songs to help describe the human condition. In respect to his passing this month and to the passing of summer I would like to remember Jimmy by a brief reflection on his song Margaritaville.
In the first chorus while searching for his lost shaker of salt we hear Jimmy state, Some people claim that there's a woman to blame, But I know it's nobody's fault. Often when we experience a problem in life, we tend to blame someone else. At best, this is a distraction. It may delay a speedy resolution to the problem. At worst, it is denial and may prevent us from dealing with problems that truly impact our life and relationships.
The second chorus changes slightly to, some people claim there is a woman to blame, now I think heck, it could be my fault. If we reflect on a reoccurring problem, we might realize that we are the common denominator. Self-reflection or perspective may cause us to see our part in the situation at hand. This can be a powerful insight into resolving the problem, but it requires another step.
The third chorus changes again to, some people claim there is a woman to blame, but I know it's my own darn fault. Now our singer is taking full responsibility for the situation at hand and seems to know that only by acting will they resolve the situation. Of all the variables in any situation the only ones that we control are our own actions. It is when we experience and accept responsibility for the consequences of our choices and actions, we are motivated to make change or continue even in the face of hardship. A simple way to sum this up is by asking yourself two magic questions. One, what did I do that I would keep doing, what's working? Two, what did I do that I would do differently?
With summer 2023 ending, place an album on the turntable or stream music on your smart device and take stock of the passing year. What are you doing that you wish to continue to do and what is something you might do differently?
John Goetz M. Ed LPC-S, is the Clinical Director of Edmond Family Counseling and Staff Therapist. Edmond Family Counseling is a non-profit organization. We may be reached at 405-341-3554 to schedule an appointment with one of our licensed professional counselors. Donations may be made to Edmond Family Counseling, 1251 N. Broadway, Edmond, OK 73034, or online @ www.edmondfamily.org by clicking the YELLOW DONATE button. Follow us on our Facebook Page @ Edmond Family Counseling for additional information regarding mental health awareness.