Parkland Shooter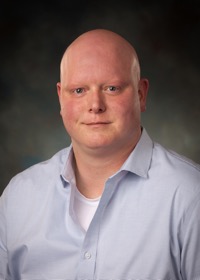 By: Quinton Ellis, LPC
As a person, I can offer you no comfort about events like the recent school shooting in Florida, As a therapist, I may, in some respects, be able to offer even less. I have a master's degree in counseling psychology and years of experience in my field – but in many regards, your guess is as good as mine as to how these tragedies happen. Surely, some people and agencies were asleep at their desks, but I also imagine that a lot of people bent over backwards for that young man and now, despite all their efforts, they will have those attempts grinding away at their hearts and minds forever.

As I reflect, I do not think my involvement could have saved those innocent kids at Douglas High School in Parkland. How do you get those thoughts out of someone's head? Talking someone back from suicide is hard enough, and no sure thing, but homicide? Mass homicide? That is indicative of a mind swimming way out there where the sharks are. We can certainly debate how he got that far out, but one thing is clear for mental health professionals, we're going to need a much bigger boat.
All this is to say that there are unique limitations to mental health therapy that we cannot wish away. Indeed, all helping professions operate under the premise that the person you are helping actually wants your help – that they want to get better, or healthier, or closer to normal. Evidently, this young man had several points of contact with mental health professionals prior to turning 18. I feel relatively comfortable assuming that he was an…unmotivated client/patient. Another of mental healthcare's limitations is the legal limitation of what can and cannot be done and the subsequent timing of those actions. Even law enforcement has its hands tied. As I imagine the 39 times 911 was summoned to the murder's home over the years, I am certain that several of the officials were frustrated, having looked him in the eye, and considering the circumstances, that they could not just build a prison around his home right at that moment.
It seems, 99% of the time, we Americans can be and are proud of our rights and freedoms – that youthful mistakes, bad/dark jokes or threats are not reasons to deprive someone of their long- term liberties. However, most everyone agrees that this person was truly dangerous, mainly because he told them repeatedly that he was dangerous. We do not imprison people for bleating about crimes they have not yet committed. It's a wager we gladly accept until such a time as this, when even 1% feels like an impossible high price to pay for such ideals.
I do actually have one suggestion – a plea really. If you do feel like a person is headed out to the shark infested waters, please document, in whatever way is available to you that person's words and behaviors. Audio recording is ideal. Audio recording is passive while video is confrontational and likely to provoke the person you are scared of, or for into breaking…at least your phone. Your phone has a voice recorder, and you should become familiar with using it. They can do an excellent job of picking up voices even from your pocket at a considerable distance. Because sick and dangerous people are often not forthcoming about how sick and dangerous they are, these recordings (and other assorted documentation, eg. pictures of destruction, etc.) are essential to proving to therapists, doctors, and authorities, that this person poses a much greater threat to themselves or others than he or she is willing to amit. This can mean the difference between actual intervention and business as usual.
For many reasons, I darkly suspect that there will be more rather than fewer of these kinds of horrors in our future. If you are looking for hope, as I am, there were at least two stories in recent weeks about foiled plots similar to the one in Florida. One of those would-be killers was reported by his own grandmother after she read his murder diary. I do wish all of the therapists in his prison luck, if there is such a thing for prison therapists.
Please know, that our agency is deeply committed to furthering issues of mental health in the community. Edmond Family Counseling's doors are always open to you and your family and your support is appreciated. To learn more, check out http://edmondfamily.org or our Facebook page: http://facebook.com/edmondfamilycounseling.