Non-Verbal Communication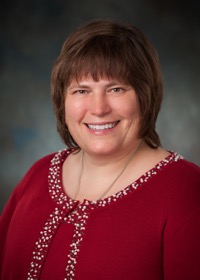 By: Sheila Stinnett

"The body says what words cannot". This simple quote from the famous American dancer Martha Graham speaks volumes about significant impact of non-verbal communication in our relationships with those in our lives. Whether we intend to or not, we are constantly broadcasting non-verbal cues to those around us. Scientists who study non-verbal communicate have found that the average sentence takes only 2.5 seconds to say, however while it is being spoken the listener may unconsciously observe and process more than 100 non-verbal cues expressed by the speaker.

Non-verbal communication or body language can be broken down into the following types and each type can significantly impact how the message of the speaker is interrupted by the listener.
Gestures- These hand or head movements are often used without the conscious knowledge of the person communicating. The first modern book on body language was written more than 350 years ago and focused on human hand movements.
Body Posture- Recent studies suggest individuals who spend time standing in "power poses" actually feel more powerful, confident and self-assured. These "power poses" can be created by positioning the feet wider than your shoulders, stretching the arms high above your head and opening your hands to the front with the fingers spread wide. Spending just 2 to 3 minutes a day in this position was shown to decrease cortisol and increase testosterone levels in the brain.
Facial Expressions- There are six universal facial expressions; happiness, fear, surprise, sadness, anger and disgust. Although we might think the face is the canvas of human emotion, researchers have found the human body is more reliable in accurately displaying internal emotions. Although many parts of the face play a significant role in non-verbal communication, the human eye plays an essential role in how we relate to each other. Mirroring and gazing are how infants developmentally learn to express emotion and eye contact is necessary in maintaining conversation.
Para-Language- The tone, pitch and volume of the speaker's voice can influence how a listener perceives what is being communicated. Statistically, only 7 % of a speaker's messages is conveyed by just by the words themselves. 38% of the message is impacted by the speakers para-language and the remaining 55% of what is communicated is by the speaker's other non-verbal cues.
Proxemics- How personnel space is used can directly relate to how a message is received. Intimacy and aggression can be emotions which can be conveyed through changes in personnel space.
To build better stronger relationships, here are some ways to improve your non-verbal communication.
Increase your own emotional awareness-When you are aware of how you are feeling, you are better able to understand and recognize the emotional non-verbal cues of yourself and others.
Be mindful of your own stress level-Stress effects the emotional center of the brain which can cause us to send out non-verbal cues which are not in sync with what we are saying. Stress also can keep us from accurately reading the non-verbal messages we receive from others.
Focus on the whole person- Do not allow yourself just to focus on just one gesture or facial expression. When we focus too much on just one non-verbal cue we often misread the message and jump to the wrong conclusion.