My Privilege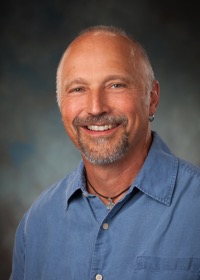 By: John Goetz
Webster's dictionary says a privilege is a right or immunity granted as a particular benefit, advantage, or favor. It is time that I address two of my privileges in life. First is I married a great cook. Yes due to no skills of my own I married an individual with generations of food knowledge. Why is this a privilege? Well over the past 48 hours I have listened to, read, and researched numerous references to the topic that food is medicine. To be more specific current research is describing how what we eat transforms into molecules that make us who we are, how we think and feel, as surely as any product manufactured by the words pharmaceutical corporations. We have MRI and PET scans that show an increase in desired brain activity in areas associated with Alzheimer and ADHD after only 10 days of consuming a diet high in vegetables and healthy fat. Simply Increasing plain old dietary fiber increases telomere length. Telomeres are the specialized stretches of DNA at the end of chromosomes. The way they're always described is that they're like the aglets, or plastic tips, at the end of shoelaces. And just as the plastic tips keep shoelaces from fraying, telomeres keep the ends of chromosomes from fraying or sticking. The trouble is, each time a cell divides, the telomeres get shorter. When they're too short, the cell can no longer divide and the cell goes dormant or dies. This shortening process is associated with aging, cancer, and a higher risk of death in general. As Dr. Michael Pollan says, "Eat food. Not too much. Mostly plants." You know real food, things your great grandmother of someone else great grandmother would recognize as food.

My second privilege is I grew up in a large working/middle class family in a small home. I quickly learned to go outside just to find space and this lead to discovering physical activity and working with my hands. When I got married my wife, yes the same one with the generations of food knowledge, took me to International Fitness and signed us up for a gym membership. As it turns out one of the most powerful things that you can do for positive mental health is exercise. Why walking 40 minutes a day is arguably more effective in treating depression than medication. Participation in knitting and other crafts is found to positively impact mood, to reduce stress, to head off cognitive decline, to improve eating disorders, and help with chronic pain. Physical activity is critical to our mental health as well as our physical health.
As a therapist I have been taught to help people focus on those things in which they have power to make change, primarily ourselves. We chose what we put in our mouths and what we do with our bodies, to our benefit or detriment. No yes buts, a gym is as close as the outside and healthy food choices can be as economical as fast food. Knowledge about nutrition, exercise, and crafts is all around you. All you have to do is take action.
Wait a second you said you were privileged? Yes I am, I have been granted some level of immunity granted as a benefit from my family, I guess you could say I chose well but that is another article.