How to beat the "Holiday Blues"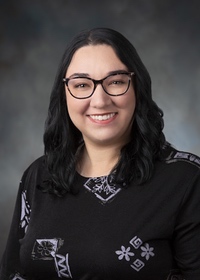 By Jamie Prisco-Rudolph, M.S., LPC-C
Edmond Family Counseling
The holiday season is typically filled with joy, laughter, and togetherness. It's the time of year where families and friends get together to create new memories with their loved ones. Despite all the fun and merriment, the holiday season can produce feelings of stress, anxiety, and loneliness. This feeling is well-established and is known as "The Holiday Blues".
The "holiday blues" is a surprisingly common sensation that occurs between November 1st through New Year's Day. In a 2014 survey completed by NAMI, 64% of individuals experiencing mental health issues said that the holiday season made their conditions "somewhat to a lot worse." Another survey completed by Very Well Mind in 2022 concluded that 80% of participants reported that the holiday season is "somewhat too very stressful". Signs of the holiday blues include feelings of loneliness or guilt, loss of pleasure while participating in holiday festivities, feelings of anxiety or frustration, and difficulty concentrating. In the same 2014 survey completed by NAMI, they identified potential causes for the holiday blues that included: financial stress, unrealistic expectations, excessive eating habits or alcohol use, less sunlight, and feelings of isolation for individuals unable to be with their families.
The holiday blues may be a lingering feeling from November to New Years, but it doesn't have to completely ruin the holiday spirit. Some tips to beat the holiday blues include:
Creating a spending plan: The impulse to spend tons of money is understandable during the holiday season. Purchasing gifts, paying for travel, and buying treats to bring to social events are just some of the expenses that can add up over time. When thinking about holiday spending, make sure to consider other expenses that normally occur in addition to the extra money being spent. Use this plan as a guideline to reduce potential financial strain.
Set realistic expectations: Scheduling during the holidays can become hectic very quickly. Between family gatherings, work holiday parties, and school functions, it can become difficult to determine what needs to be a priority. Take some time to consider what activities take priority and which activities may need to be given less time and attention. Another way to manage expectations is to remember that each holiday season is different, and things may not be the same as they were last year. Celebrate the memories from the previous year and prepare to make new memories this year.
Set boundaries: Due to the stressful nature of the holidays, it can be expected that others may reach out and ask for help with their own projects or parties. Do a self-check-in to determine how much time and energy you must help others with their plans without impacting your own. To avoid overcommitting and stress, set boundaries and say no to requests that will not fit into your schedule.
Maintain self-care habits: With the chaos of the holiday season comes a shift from normal routines and self-care. Take some time for yourself to de-stress by journaling, practicing mindfulness, or exercising. Make sure to get enough sleep and rest between holiday festivities. The impulse to overindulge and overeat during the holidays is to be expected. Practice mindful eating habits and have a balance of healthy meals in between the turkey feast and endless desserts.
Keep your social meter in check: Define what "togetherness" means to you! This definition will be different for everyone. Some individuals like to attend every party and gathering they are invited to and like to host their own social gatherings as well while others are happy with seeing a few friends or family members for a few occasions during the season. Everyone's social "meter" is different and whatever feels right to you is what will work best to keep the holidays enjoyable.
Keep the holidays enjoyable this season by practicing these tips to beat the holiday blues!
Jamie Prisco-Rudolph, M.A., LPC-C is a staff therapist and Intern Coordinator at Edmond Family Counseling. We may be reached at 405-341-3554.