Edmond Family Counseling Assists Community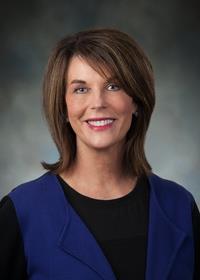 By Lisa Kadavy


Are you aware Edmond Family Counseling (EFC) is located in the heart of Edmond, Oklahoma, at 1251 N. Broadway, and has been serving the community of Edmond since the 1970's? Although Edmond Family Counseling shares a building with The Hope Center of Edmond, we are a completely different entity. While both organizations work hard to serve the community, the funding for Edmond Family Counseling is completely separate from The Hope Center. We are EDMOND FAMILY COUNSELING, a non-profit organization that diligently strives to meet mental health needs in our community.

Sheila Stinnett is The Executive Director of Edmond Family Counseling. Sheila has embraced the community of Edmond and has provided many innovative and creative ways to serve our population's needs. Edmond Family Counseling employs therapists that meet with clients on a daily basis. Small groups for adolescents are also conducted weekly at the agency. Edmond Family Counseling provides services for a 24 hour online crisis hotline to assist individuals and families with an immediate crisis. In 2019-2020, EFC served approximately 3,500 school-aged children in Edmond Public Schools.

John Goetz, Clinical Director, and Audrey Woods, both Licensed Professional Counselors from the agency, travel to all five middle schools to conduct life skills in small groups for middle school students. The agency also provides weekly support to alternative students in Edmond Public Schools as well as mental health prevention.
Prevention services are also offered by the agency in grades three and five for 17 elementary schools in Edmond. Sheila Stinnett, Director of EFC and Lisa Kadavy, Elementary School Group Facilitator of EFC, travel to the schools and provide emotional regulation classes for 3rd grade students (3rd Grade Calm Academy). Life skills and decision making tools are provided in the schools for fifth graders as students navigate their way through fifth grade and make the transition to middle school (5th Grade Boot Camp).

Offered this fall at Edmond Family Counseling will be a Girls Strong Group. This new program is dedicated to assisting 4th and 5th grade girls learn new life skills. The program will include topics such as communication, stress, anxiety, self-esteem, confidence, assertiveness and much more. There is no fee for attending the group and will continue throughout the 2020-2021 school year. For more information, please contact, Jamie Prisco- Rudolph, staff therapist, at 405-341-3554.

Finally, more than 2,000 Edmond Public School personal received mental health education on the subject of self-care, trauma and ways to deal with grief and loss from director, Sheila Stinnett.
Are you surprised at the outreach and mental health services provided for our community through Edmond Family Counseling? Again, individual mental health needs are provided on a daily basis at the agency. EFC works off a sliding fee scale and strives to provide affordable mental health services to our community. We know as many grieve losses during this pandemic, the need for Edmond Family Counseling to provide mental health services for our community will only continue to skyrocket!

(Edmond Family Counseling is a non-profit organization. We may be reached at 405-341-3554 to schedule an appointment with one of our licensed professional counselors. Donations may be made to Edmond Family Counseling, 1251 N. Broadway, Edmond, OK 73034 or online @ www.edmondfamily.org by clicking the yellow DONATE button).
Lisa Kadavy, M.Ed., NBCSC, is Elementary School Group Facilitator for Edmond Family Counseling.