Bucket List Yet?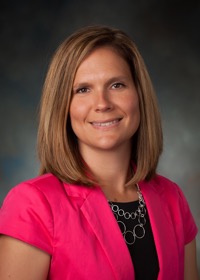 By: Amanda Percival, LPC
Spring has sprung! This is probably my favorite time of year. The grass and trees are green, the sun is shining, and the birds are singing. For some, this time of year brings new hope, new beginnings, inspiration, and growth.

Many times, our lives resemble the earth's seasons. We experience winter when areas of our lives wither and even parish. Spring can symbolize growth, new direction, or perhaps new endeavors or goals. We only get one chance to live our lives so why not live it to our full potential? To do this, we need inspiration. What inspires you? Are you touched by others' stories of overcoming? Are you moved by another individual's accomplishments or sacrifices? Inspiration is everywhere. It is in published biographies, personal stories, and the experiences of our loved ones.
One source of inspiration that I read a couple of years ago was the book "A Million Miles in a Thousand Years" by Donald Miller. While on the surface this story follows a man's journey across the United States by bicycle, his personal journey is so much more impressive. He is an example of an individual that went from living life on the sidelines, to engaging in his life dreams. He stopped being a passive pawn in his own life and took up the role of an intentional goal setter. If you are looking for some inspiration, I highly recommend this book.
So why is it so important to set goals? Setting a goal is what changes a dream into a plan. If we are not intentional about pursuing our life dreams, it is just too easy to have the "someday" mentality. Someday I will do that. Someday I will go there. Why not today? Or at least start setting goals that will get you there? From my experience, the most treasurable experiences or accomplishments required that goals be set.
Is the thought of setting new goals overwhelming? Do you not know where you might start? If you have never set a goal or it's been a long time, it can be hard to know where to start. Personally, I recommend creating a "bucket list". I have one that I created several years ago and I add and subtract items as the need arises. This gives great direction in regard to what is most important to you. While bucket list items such as "going to the moon" is probably not obtainable for most of us, many of our desires are quite obtainable if we plan and work towards them. Even if something takes 20 years to achieve, wouldn't you rather achieve it than to be 20 years older still wishing for "someday".
I encourage you to take this time of year to reflect on your our personal growth and renewal. In what areas do you desire to grow? Is it your family relationships, your career, personal growth, physical achievement? Make that bucket list and get to it! Edmond Family Counseling is committed to improving lives through education, outreach, and counseling. We would love to help you find Your Path to Better! Donations are appreciated to support our work. http//www/edmondfamily.org.