Bias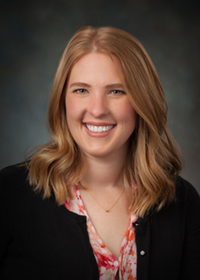 By: Audrey Woods, LCP Candidate
I'm reading this novel about a man who was born in the 16th century and is still alive today. With lifetimes of experience the main character, Tom, observes "what defines a human being is being a human." I believe we are too often picking apart or overthinking new people or experiences to an unhelpful degree. Or at least I am.
It's completely natural for your brain to try and define something new. Think of your brain like a file cabinet. From day one, it's filing every single one of your experiences. The more experiences you have, the more sub-sections. Babies recognize dogs, cats, and pigs only as "animals" until they have enough experience (and cognitive ability) to begin breaking that information into groups of information like domesticated animals, farm animals, wild animals, etc. So when you encounter a new person or experience, your brain is trying desperately to find the right drawer by searching through your experiences and knowledge to date. Likely, those experiences and that knowledge are based on third party information you've gathered from friends, family, media, and other places. Your brain is also pretty lazy. It's going to stop trying to file new information if it believes it's found the correct spot. Enter bias.
Bias is different from any of the "isms." It isn't inherently hateful or negative, but it can be those things. It can also be overly positive or optimistic. Bias is simply the tendency for your brain to prematurely file information away without actually putting any effort into investigating the new experience. This tendency is especially strong when we meet new people. It's impossible not to have bias because we're humans. So you're not alone.
As a social scientist, I encourage thoughtful and holistic analysis. Slow your brain down enough to obtain the full picture: Where did this person grow up? What were his or her parents like? What resources does this person currently have? In short, put this person into context. If you are unable to garner enough information to paint the full picture, then your picture will never be as bright or intricate as reality. It will be an ugly half-truth.
How do you get the full picture? You investigate with an open mind! You start by becoming more aware of your biases, challenging them when necessary, and re-filing information to a more appropriate place in your head. This requires practice and exposure to the 'new.' Bias is usually intensified during situations that evoke fear or anxiety… like new situations. A helpful way to calm that anxiety or fear could be to remind yourself of Tom's realization. First and foremost, new people are people who deserve the same respect, compassion, and dignity that you deserve. Your 'people file' should automatically enact a series of beliefs that lead to the inevitable conclusion that this person, this new person, this different person, is a human being.